Discussion Starter
·
#1
·
Hello, I wanted to drop a line here to introduce my self...
My name is Matt, I live in St. Louis, MO.
Here is my Explorer Street: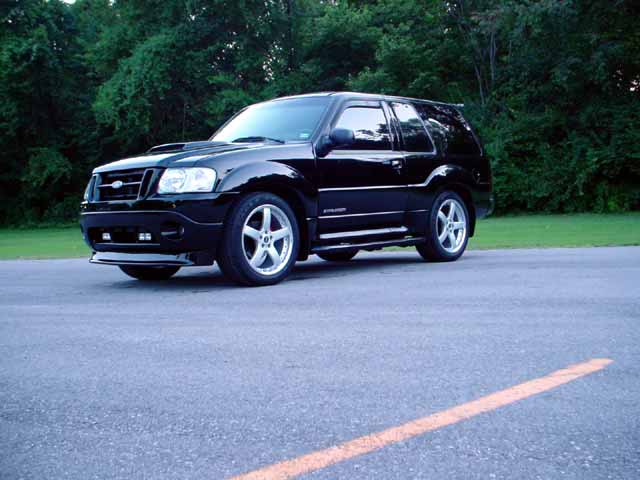 I have coustom built this truck myself, started out as a stock O1 Sport. It is 4x4, 4.O S0HC (SuperCharger on the way from ExplorerExpress.com).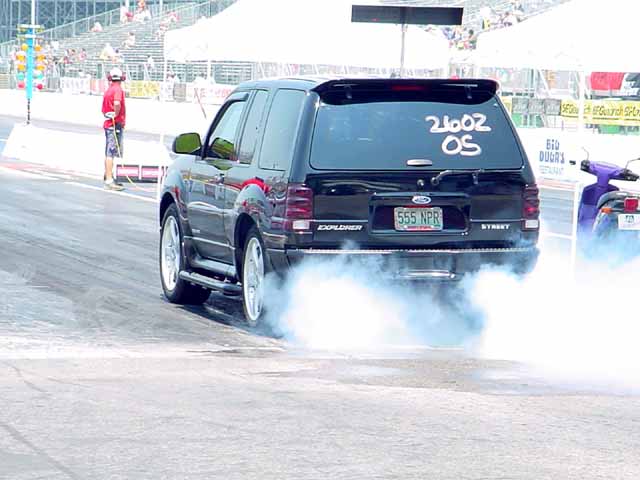 My vision is a Factory Sport Truck Look. I want people to look at it and know how different it looks but nothing Guady! I love it when everyone comes up and say's were can I order an Explorer Street.


My Webpage with my coplete Build up is here [url="http://www.explorerstreet.com"]www.explorerstreet.com
[/url]
For my O1 Sport 4x4. I lowered the front 3.5"s, the rear 1". Gave it the look I was looking for, Sport not Slammed.
Then Saleen Anti-Away bars front and back. I added Energy Suspension Pollyurathain bushing and endlinks. Made an even bigger difference than just the sway bars with stock rubber bushings.
Then installed Bilstein Shocks, from Saleen again. These are made for lowered 4-door Explorers. The fit is just right. And the extra stiffness from being for the heaver 4 door makes them even better for my application.
Now the truck corners like a shopping cart! Very, very, very little sway if any! I love it!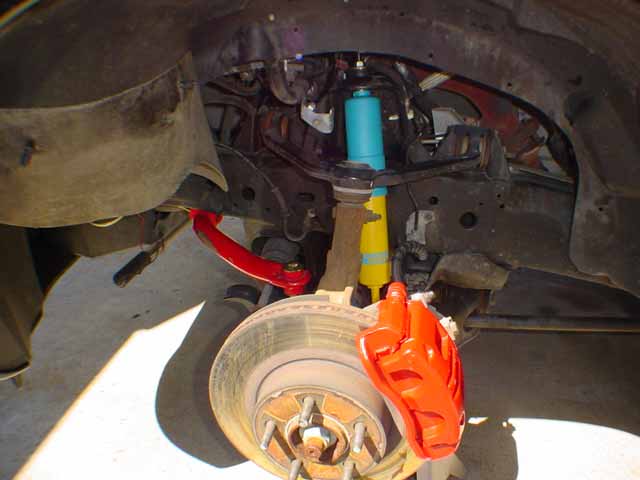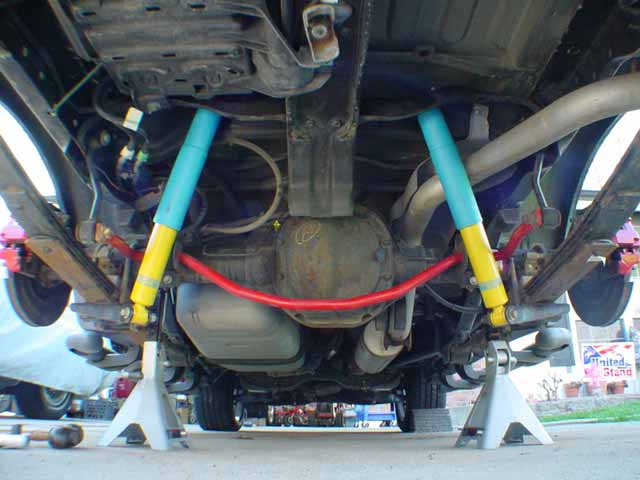 Here is a pic I choped in half to show the lowering of the front: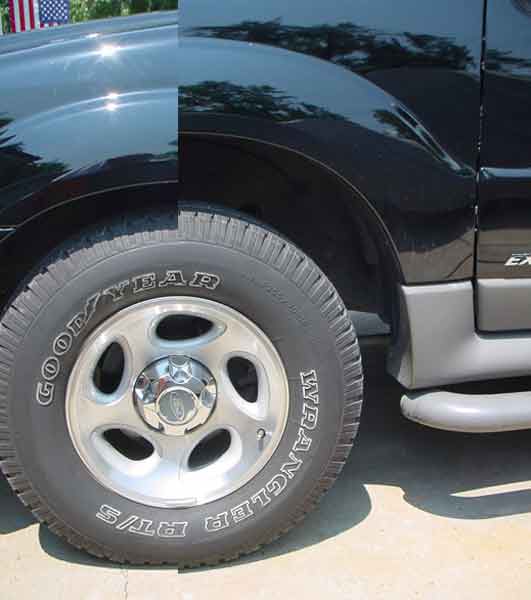 These are my Slotted Rotor's and Performance Pad's from
www.ExplorerExpress.com
, They help to bring the beast to a stop!
Front: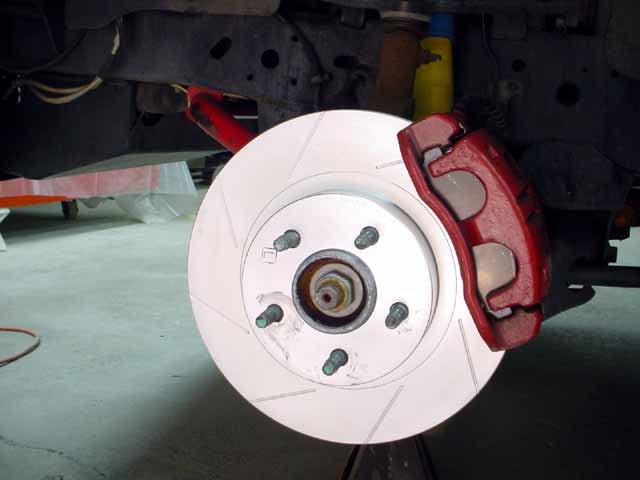 Rear: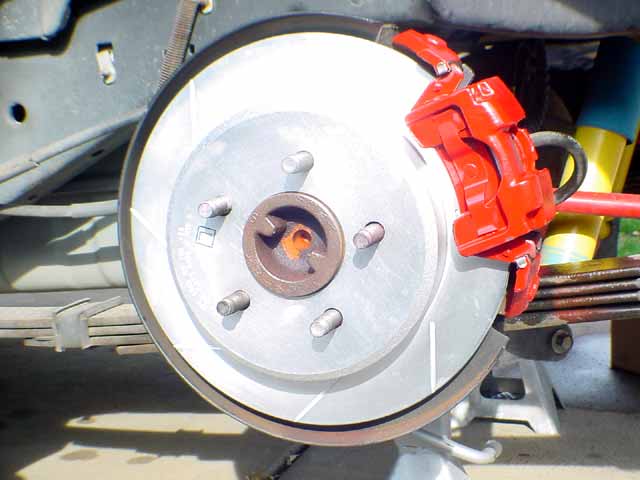 Plus they look great behind my wheels: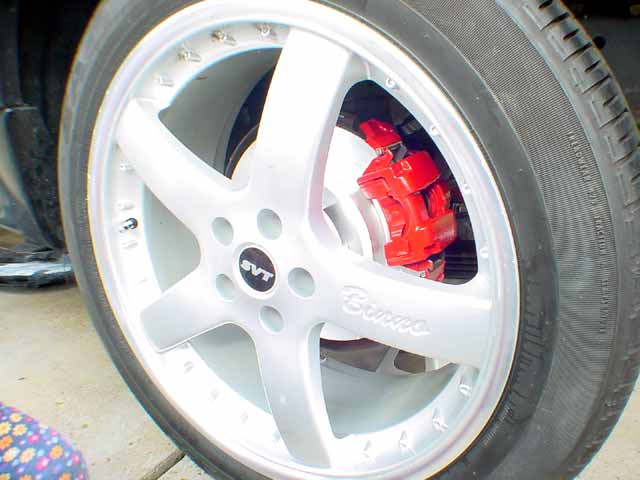 Here is the Engine bay. I like it clean and simple. I am not a fan of all the colored Lumn. Very soon to be the home of my
Super Charger for the 4.O SOHC.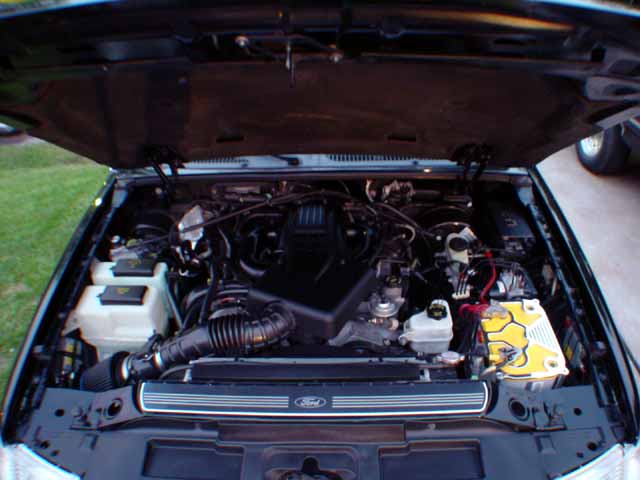 The only flash I have is the Radiator Support plate thingie. I customized that.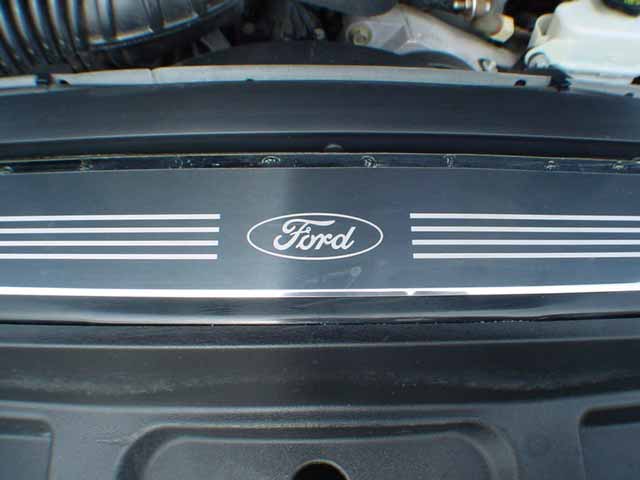 The *censored*pit, Guages are Autometer Fantom. From the top down to the steering collum: Water Temp, Oil Pressure, Air/Fuel, Boost.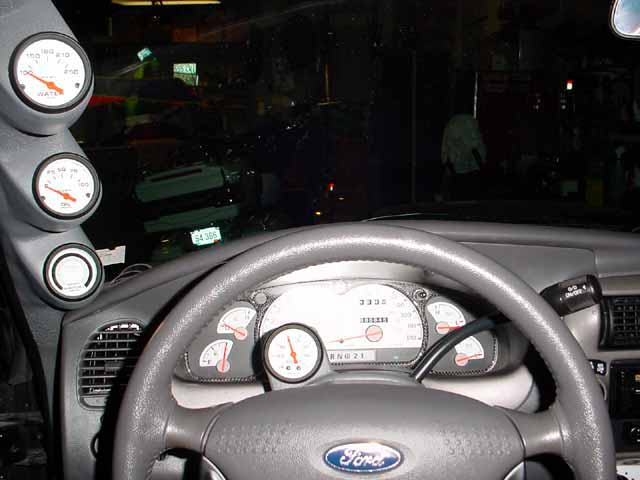 For the ICE I have:
Kenwood KVT-910 Indash DVD, Headrest 6.5" screens, PS2, Sirius Radio, Rockford Fosgate 10" HE2, Front and Rear 6.5" RF FNQ Compents, RF 800.2 for sub, 600.4 for compents, 2x 1f caps, all RF Pro Wires, 165 square feet of Dynamat.
Here is a pic of the screens: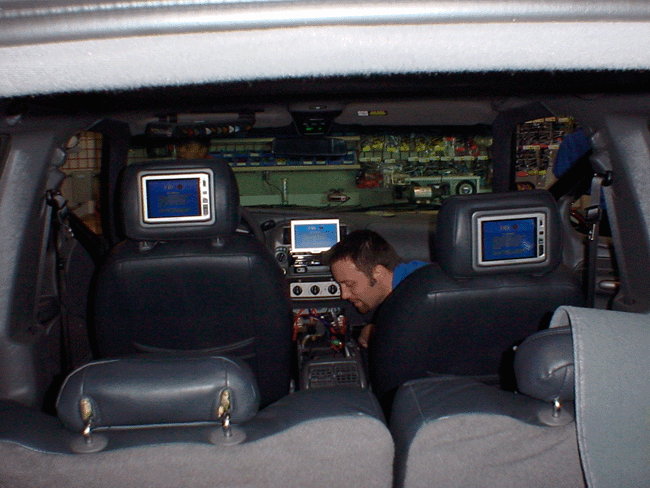 Everything like the amps, and caps are hidden behind the interior pannels: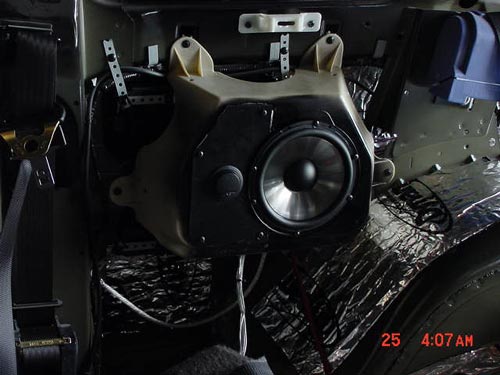 Good shot of the Dynamat: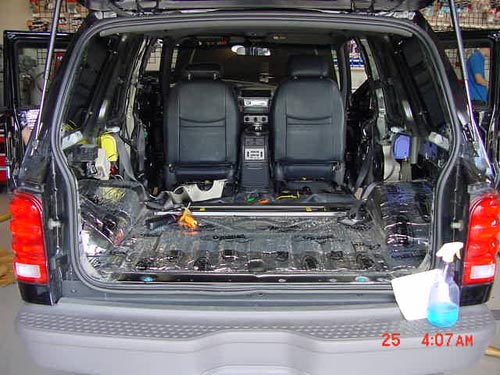 Here is the sub in the stealth box: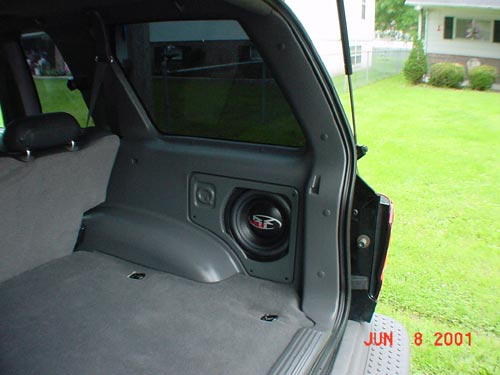 Rear compents with grill off: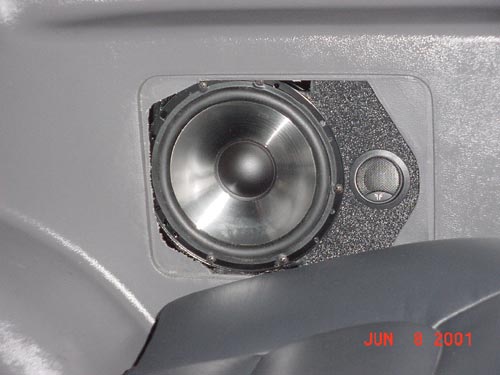 Here you can see how the front compents are mounted now: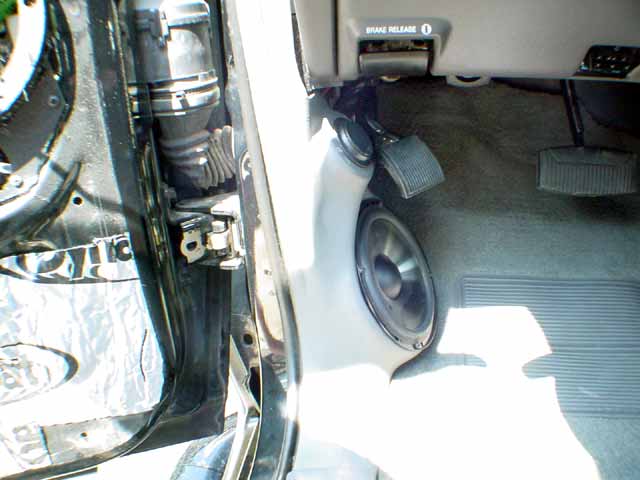 Just a couple more: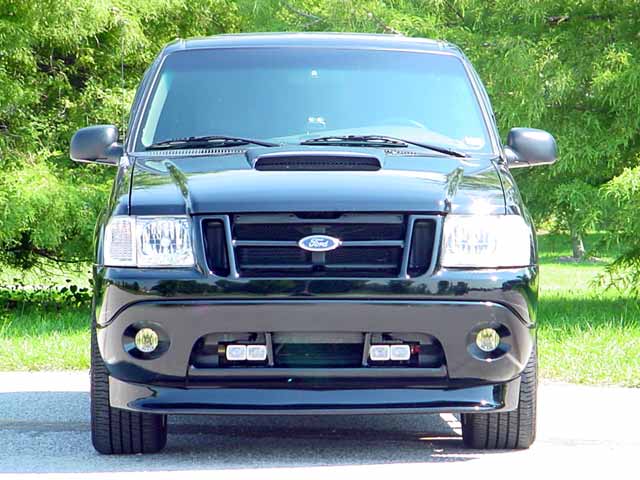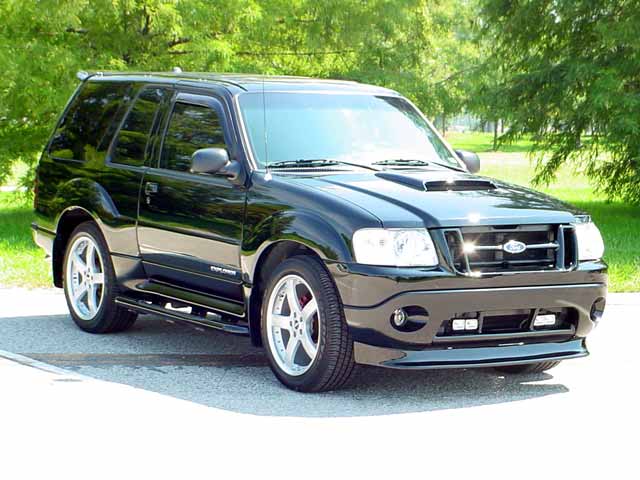 And my latest project is a rollpan. I built it myself from nothing to a great looking product. (IMO)
Started as: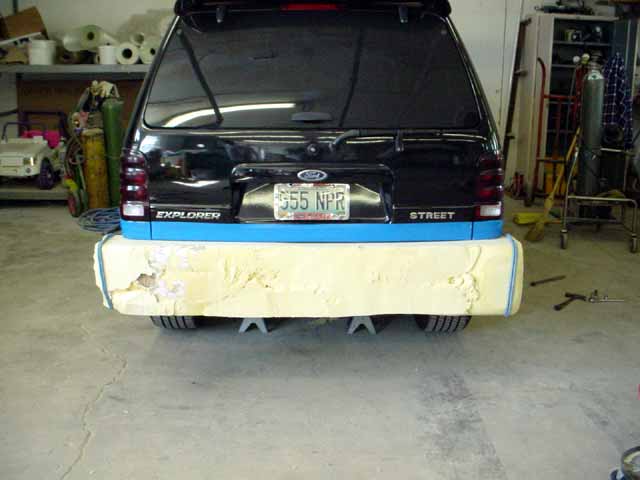 Finished product: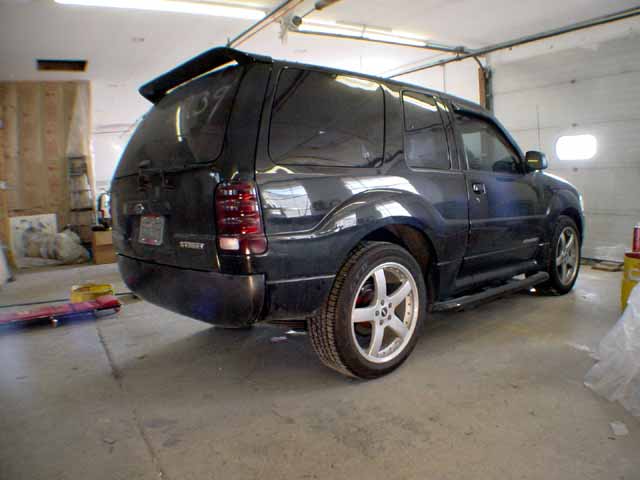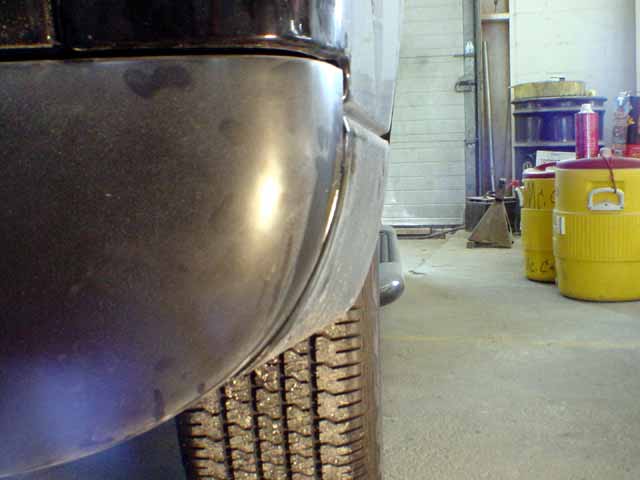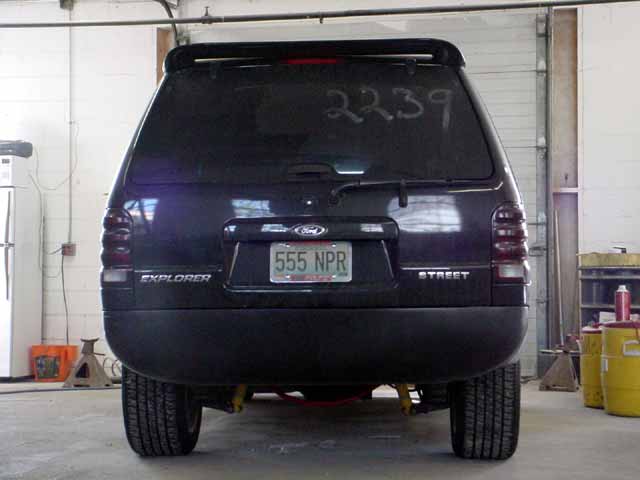 All the pictures of the build up can be found here:
http://stlouismtb.tripod.com/rollpan/rollpanpics.html
Tons and tons more pictures can be found at my
HOME PAGE
Thanks and I can't wait to get involved over here.
This Site Looks great!
Thanks for your time!